About Us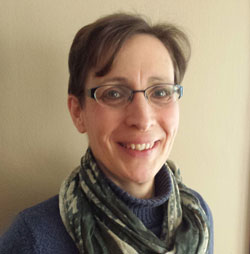 Deb Clause, LCSW (pronouns: she/her)
I have worked in the Social Work field in a variety of setting including community mental health centers and private practice. I completed my Bachelors in Social Work at Valparaiso University and my Masters in Social Work at the University of Illinois, Chicago with a concentration in Mental Health. I have been in private practice over 25 years and love the work I do.
I specialize in life transitions and the feelings often associated with those. Some of the more common experiences include grief and mourning,anxiety,and depression. I offer counseling to adults and partners/couples. A strong focus of my work is to support and improve interpersonal connection.
My approach is supportive and positive with the belief that everyone has within them what they need to come through life's transitions in a growth oriented and positive way. I work with a variety of modalities chosen to suit your specific needs.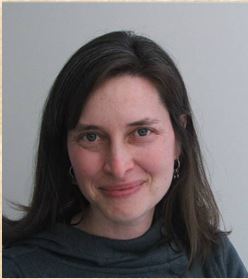 Alison Hafner, LCSW (pronouns: she/her)
I received my Master's in Clinical Social Work from the University of Michigan in 1993. Early in my career, I gained experience as a hospice social worker, hospital social worker, women's health counselor, and general psychotherapist. I joined Deb's private practice in 2002.
During therapy sessions I provide a comfortable environment where concerns, personal strengths, and possibilities can be explored. My style is warm, accepting, and holistic. I have over 25 years of experience working with individuals who are struggling with multiple concerns including relationship problems, depression, anxiety, grief/loss, chronic illness, and difficult life transitions.
At the same time that I draw heavily upon clinical experience in my work, I recognize that each client is an individual with unique life experiences and aspirations. My goal is to fully understand your concerns and to actively collaborate with you to meet your needs. I celebrate diversity and welcome the chance to work with people of many different backgrounds.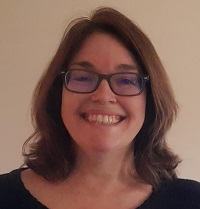 Kathy (Katherine) Wyman, LCSW (pronouns: she/her)
I received my Master's in Social Work from Dominican University in 2018 after raising kids and wrapping up a previous career as an ambivalent lawyer. I have worked in hospice, helping terminal patients and their families cope with transition and loss during the final months of life, and at a pediatric hospital, supporting families of young patients.
I am passionate about working with adults—both individuals and couples–of all ages, backgrounds and identities. I also hold a certificate in gerontology and really enjoy working with older adults.
My style is warm, non-judgmental and versatile. In our work together, we will collaborate to identify tools that can help you meet life's challenges.
1100 Lake Street, Suite 280D
Oak Park, IL 60301
708-203-3331